The best technology

to easily control your pool !

Water Quality
KLEREO products controls filtration, pH regulation to maintain perfect balance and regulation of the chemical (chlorine, salt chlorinator, active oxygen or bromine) to ensure optimum water quality.

Automation & Control
KLEREO products offer complete pool automation of the main features for your pool: heaters, lights, cleaning, pumps, filtration systems, chemical feeders, jets, countercurrent swimming equipment…

For a connected pool : Klereo Connect
Easily access Klereo cloud using your smart phone, tablet or web-connected device and manage all the elements of your pool with a simple and intuitive graphical user interface.

Respect the environment
energy savings
use of water
cleaning products
For a pure pleasure pool experience,
without the constraints!
Anytime, anywhere complete control of your pool.
User-friendly with a simple and intuitive user interface.
Klereo has selected well-qualified professional partners perfectly trained in the installation of Klereo products.

Contact Klereo expert near you.
Follow us on social networks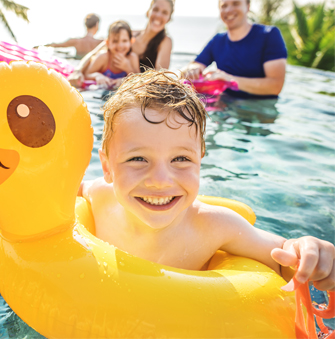 With KLEREO solutions, discover automated pool control.
Whatever type of water treatment used, Klereo products adapt to all conventional swimming pools. Filtration, pH dosing, disinfectant, lighting, heating, cleaning. Each of these features is automatically as you wish.
In addition, your pool is automated as you wish and you can be notified in case of any anomaly.
Finally, you are assisted with Klereo solution of your choice.The aim of our experts is to ensure optimum water quality throughout the year and help you save energy.
With Klereo, free yourself from pool maintenance !